Acura OEM Program vs. Aftermarket Parts

When it comes to major part replacements for your Acura model, you're faced with a difficult decision: do you go with aftermarket parts, or do you rely on the Acura Original Equipment Manufacturer (OEM) program? If you want peace of mind, and high-quality parts are which are meant for your vehicle, then you definitely want to go with the latter. Allow Acura of Ocean to demonstrate why Acura-manufactured parts are worth your while.
Quality Assurance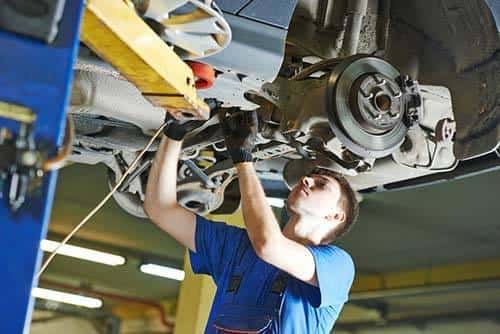 When you opt for Acura OEM parts, you don't have to worry about shopping around for different brands and evaluating the quality of each part. Typically with OEM, there's just one type on offer, and it's one that's meant to help your Acura model run smoothly. Meanwhile, shopping for aftermarket parts presents you with a plethora of options, many of which you might not be familiar with. Plus, there's no guarantee that they'll function well with the other parts of your vehicle.
The Right Match
Acura OEM parts come backed by the automaker, and they were engineered specifically for Acura vehicles. When you go this route, you'll know your car will drive just as it did before the service was administered. However, with aftermarket parts, quality varies greatly, especially if you go with ones at lower prices. As such, you run the risk of parts losing their luster and functionality more quickly.
Warranty Coverage
Perhaps the biggest perk of selecting Acura OEM parts is that they come backed by warranties. So if anything happens within one year, two years, or whatever the length of the warranty is, your part will be replaced at no expense, or at a reduced cost. The majority of aftermarket parts, on the other hand, are sold without a warranty. That means if anything happens soon after you get the part replaced, you'll have to pay for the service and replacement all over again.
Learn More About Acura Service
It's clear that your best bet is to go with Acura-certified parts, and the technicians at Acura of Ocean can take care of all your service needs. If you want to schedule an appointment, or if you have any questions, contact the dealership.