Best Mexican Restaurants Near Ocean Township, NJ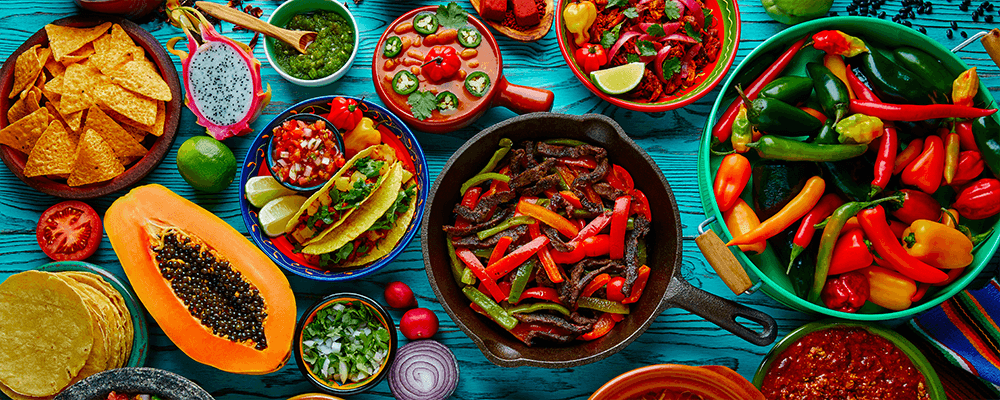 We don't lack for great restaurants, but why not make every day Taco Tuesday with these Mexican restaurants near Red Bank? Whether you've been relaxing at the beach or you're coming home from a long day at work, these casual Mexican restaurants offer a fun way to refuel and relax.
Taco-Tastic
Named one of the best Mexican restaurants in New Jersey by NJ.com, Taco-Tastic is family-owned and specializes in authentic home-style cooking with homemade tortillas and salsas. Everything is made-to-order. They're in a quick, family-friendly environment. Street tacos and tamales are customer favorites.
La Tapatia
Featuring Oaxaca and Jalisco-style Mexican cuisine, La Tapatia welcomes diners with a unique and fun interior and large portions. They're a favorite for groups and parties. Extensive seafood and vegetarian menus provide options for every taste. Try the ceviche or deep-fried whole tilapia.
Barrio Costero
Barrio Costero means "coastal neighborhood" in Spanish, and that's what they've created in Asbury Park. They focus on seasonal cooking with a rotating menu based on what's locally available. Upscale chef-driven offerings include pork belly with caviar and serrano salsa. Join them for Sunday brunch with traditional favorites like chilaquiles and huevos rancheros. Their bar features creative cocktails with tequila and smoky mezcal.
Pop's Garage
When you're on the boardwalk, stop by Pop's Garage and fuel up with sustainable overstuffed burritos and Happy Hour taco deals. During beach season they offer breakfast Friday through Monday with Mexican favorites, breakfast pupusas, and even a breakfast sandwich with pork roll and eggs.
10th Avenue Burrito Company
Featured on Food TV's "Diners, Drive-Ins, and Dives," 10th Avenue Burrito Company leans into fun daily specials and live music. They go traditional with mole sauce, then give a modern American spin on dishes like tequila-spiked creamed corn, and spicy mac and cheese with chorizo. Find your new favorite tequila with flights from their extensive selection that includes premium options.
Take on Taco Tuesday in a New Acura TLX from Acura of Ocean
Acura of Ocean has the perfect ride for getting you from the beach to your next great meal. Arrive in style in a sleek new Acura TLX. You can apply for financing at home. Contact us for more info on local spots like things to do this winter around Ocean, or come visit our dealership near Freehold and Asbury Park!