Discover These Acura Concept Cars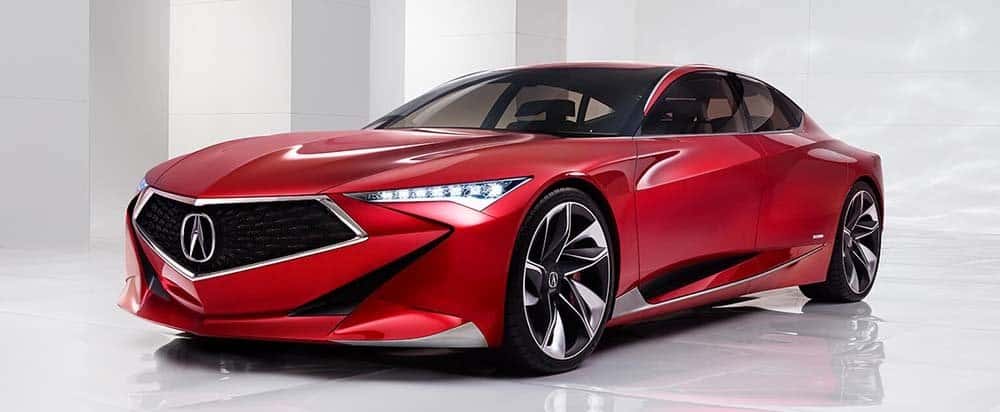 There's a bold future ahead for Acura, especially if the new Acura Precision Concept model is any indication. The name itself tells you much of what you need to know, as the details are truly what set this concept car apart. Find out what's ahead for the luxury automaker by exploring the concept cars it has in store.
Acura Precision Concept
Making its world debut at the 2016 North American International Auto Show, the Acura Precision Concept model sets its sights ahead for the luxury automaker. "The Acura Precision Concept is more than simply a concept vehicle – it is a design study model that literally will shape the direction of all future Acura products," Dave Marek, Acura global creative director, said in a news release. "The Acura Precision Concept is the leading edge of a renewed commitment to delivering Precision Crafted Performance in every facet of the product experience and creating a powerful and very exciting direction for the next generation of Acura models."
Some defining aspects of the Acura Precision Concept model include:
High-contrast details
Modern, sheer surfaces
Muscular sculpting
Ultra-low and wide stance
New Diamond Pentagon grille
Deeply sculpted surfaces
Signature lighting designs
Striking tones and expressive surfacing in the cabin
Double-layered instrument panel
Ultra-thin "floating" rear seats
Audio speaker grilles made of wood
Race-inspired sports steering wheel
New Acura HMI Concept
With the Acura Precision Concept model comes a new exploration of Acura's digital Human-Machine Interface (HMI). The new approach facilitates a more intuitive and advanced connection between passengers and machine. There's an ultra-wide and curved center screen, which functions via a floating touchpad. When you get inside the vehicle, the system scans each passenger and picks out personalized features and functions, including maps, music, and more.
Await the Arrival of Acura's Concept Vehicles at Acura of Ocean
There's no question that the Acura concept vehicles are innovative in nature and will completely revolutionize your driving experience. Await the arrival of the Acura Precision Concept model and others at Acura of Ocean. In the meantime, you can get in touch with our team to explore our current inventory and get out for a test drive!