What is an Acura Radio Code and How Do I Find it?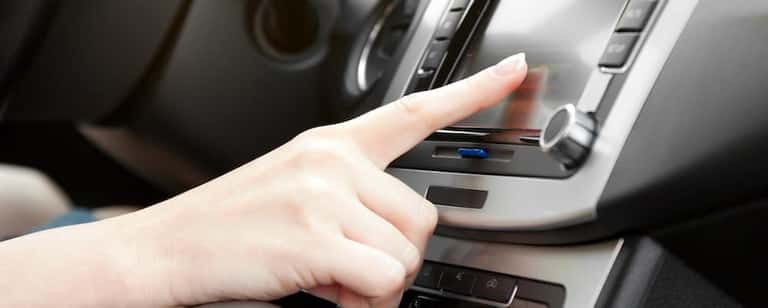 Whether you're driving the Acura RDX SUV, the Acura TLX sedan, or another new Acura model, your vehicle is equipped with an Acura radio unlock code. In most cases, you won't have to worry about using Acura radio codes, but if you've found yourself locked out of your radio with a request for a 9-digit code, then you'll need to figure out your Acura radio unlock code. Find out how here with the team at Acura of Ocean, serving Freehold area drivers in Ocean, and then retrieve your Acura MDX radio code.
Acura Radio Codes
Acura radio codes serve as an anti-theft device, deterring potential thieves from breaking into an Acura to steal a radio because the lock code will prevent them from gaining entry to the car's radio.
How To Unlock Your Acura Radio Code
In order to enter your Acura radio unlock code, you'll need your vehicle's VIN number as well as the device serial number on the car. Once you have this information, you'll need to enter it on the Acura Radio and Navigation Code website here in order to get your Acura radio code during the following hours:
Monday – Friday, 1:00 a.m. – 6:00 p.m. EST
Saturday, 1:00 a.m. – 3:30 p.m. EST
Sunday, 1:00 a.m. – 6:00 p.m. EST
Where to Find the VIN and Device Serial Number
VIN – Your VIN number is a 17-digit number that can be found in a number of different places, including your vehicle registration, the base of the windshield on the driver's side, on your insurance policy, and financial services statement.
Device Serial Number – Find the device serial number on your vehicle's anti-theft ID card (likely in the glove box) or on the multimedia display unit itself.
How to Enter Acura Radio Code
Once you have entered your VIN and device serial number for your car on the website linked to above, you'll receive your vehicle's Acura radio unlock code. Now, all you have to do is enter this code directly into your vehicle's multimedia display unit to gain access to your radio again.
Get Help with Your Acura Radio Unlock Code Near Red Bank
Maybe you've come up against an Acura radio code error or are still dealing with issues with figuring out your Acura radio unlock code. If that's the case, then make your way from Freehold to get help from the professional technicians at Acura of Ocean, where we can also help you interpret your Acura service codes so you know when to get car maintenance at 909 Route 35 in Ocean, NJ. You can also learn more about the AcuraLink app.