What is an Acura Radio Code and How Do I Find it?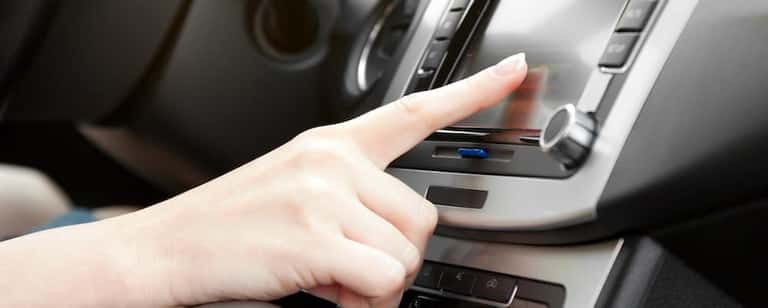 Whether you're driving the Acura RDX SUV, the Acura TLX sedan, or another new Acura model, your vehicle is equipped with an Acura radio unlock code. In most cases, you won't have to worry about using Acura stereo codes, but if you've found yourself locked out of your radio with a request for a 9-digit code, then you'll need to figure out your Acura radio unlock code. Find out how to get Acura radio codes here with the team at Acura of Ocean, serving Freehold area drivers in Ocean, and then retrieve your Acura MDX radio code.
Acura Radio Codes
Acura radio codes serve as an anti-theft device, deterring potential thieves from breaking into an Acura to steal a radio because the lock code will prevent them from gaining entry to the car's radio. Since this also serves as a security precaution to protect you and your vehicle, you can't get free Acura radio codes and must use your unique serial number.
How To Unlock Your Acura Radio Code
In order to enter your Acura radio unlock code, you'll need your vehicle's VIN number as well as the device serial number on the car. This info can also be found in your owner's manual as well as your vehicle registration. Once you have this information, you'll need to enter it on the Acura Radio and Navigation Code website here in order to get your Acura stereo code during the following hours:
Monday – Friday, 1:00 a.m. – 6:00 p.m. EST
Saturday, 1:00 a.m. – 3:30 p.m. EST
Sunday, 1:00 a.m. – 6:00 p.m. EST
Where to Find the VIN and Device Serial Number
When it comes to knowing how to get Acura radio codes, drivers will need essential driver information such as their vehicle's VIN and Device Serial Number. If you're unsure of where you can find your VIN, you can find plenty of Acura VIN decoders to easily locate your vehicle. Here's a quick breakdown of why these components are crucial:
VIN – Your VIN number is a 17-digit number that can be found in a number of different places, including your vehicle registration, the base of the windshield on the driver's side, on your insurance policy, and financial services statement.
Device Serial Number – Find the device serial number on your vehicle's anti-theft ID card (likely in the glove box) or on the multimedia display unit itself.
How to Enter Acura Radio Codes
Once you have entered your VIN and device serial number for your car on the website linked to above, you'll receive your vehicle's Acura radio unlock code. Now, follow these quick steps to gain access to your radio again:
Consult the owner's manual and locate the Anti-Theft Radio Identification Card. In the lower right corner, the toy should see two groups of numbers. The top group (which should be shorter and in bold) is your code. Your serial number is the bottom set of numbers.
If you are unable to find the Anti-Theft Radio Identification Card, try checking the vehicle's maintenance journal. The technician who first checked the vehicle may have written your radio code in the given slot.
If you don't have the maintenance journal or you do but it doesn't give the code, look in the glove box to see if you can find a small sticker with two numbers. Similar to the numbers in the owner's manual, the top number is your radio code. If it is not in the glove box, the numbers could be found trunk jamb or door jamb.
If you have the serial number but not the code, you can call Acura. All you have to do is confirm your personal information for identification purposes.
Get Help with Your Acura Radio Unlock Code Near Red Bank
Maybe you've come up against an Acura radio code error or are still dealing with issues with figuring out your Acura radio unlock code. If that's the case, then make your way from Freehold to get help from the professional technicians at Acura of Ocean, where we can also help you interpret your Acura service codes so you know when to get car maintenance at 909 Route 35 in Ocean, NJ. You can also learn more about the AcuraLink app. If you are outside of New Jersey, please contact Acura Client Relations at 1-800-382-2238 or your local Acura dealer to unlock your Acura Radio Code.