Leasing vs. Financing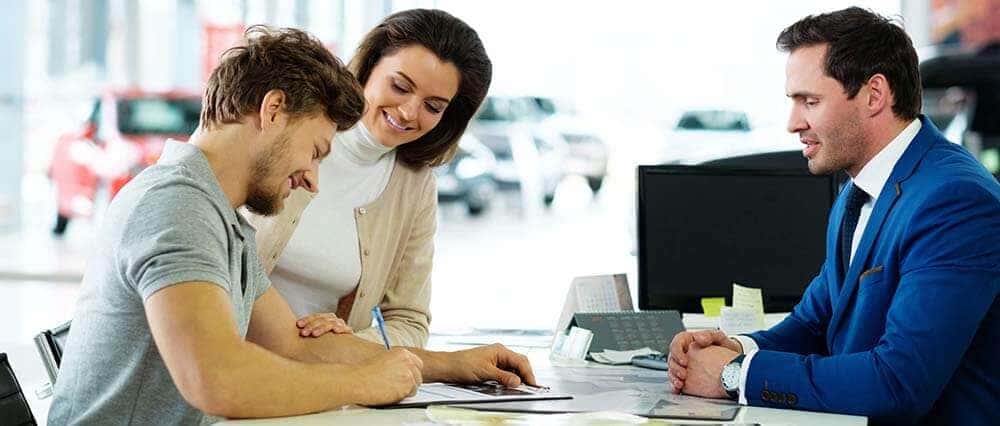 Determining whether to lease or finance your vehicle can be a tough decision, especially if you're not quite sure what the difference is between the two. Both have their benefits, but each process is ideal for certain types of drivers. Find out which is the better options for you in this comparison of leasing vs. financing.
Benefits of Leasing
Leasing has gained popularity across the entire automotive industry in recent years, especially as car prices steadily increase, and Red Bank drivers seek alternatives to paying cash or taking out a car loan. It's no wonder why leasing appeals to so many drivers.; for one, you may be able to drive a more expensive vehicle than you may otherwise be able to afford, as you only pay for the depreciation that occurs over the course of your lease, as well as some fees. And when your lease is up, you return the car to the dealership, allowing you to drive away in yet another brand-new model with the latest technology features. Plus, the down payment and monthly payments tend to be lower than when you take out a loan for a car.
Benefits of Financing
Freehold drivers who want to own their car will be better suited for financing. That's because once the loan is paid off, the cars is yours and yours alone. And over the course of your loan, you gain equity in the car. There's also the benefit of getting to drive whenever and wherever you want when you finance a car. With a lease, you have mileage restrictions, and going over your limits means hefty fines. Leases also have stringent conditions on wear and tear, and while no one wants their car nicked and scratched, there's some peace of mind knowing you won't be financially penalized if anything happens.
Finance or Lease a New Acura at Acura of Ocean
Whether you're leasing or financing a new car to drive around Matawan, you'll find the best deals at Acura of Ocean. Here, you'll find a vast selection of new Acura models, and a knowledgeable staff who can walk you through your financing options in greater detail. All you have to do is contact the dealership to get started!